---
Moment of Weakness
An Embracing Moments Novel
​Book # 1
---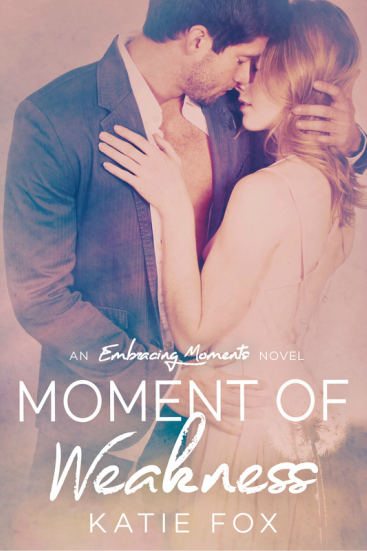 ​Twenty-year-old Julia Parker has the ideal life. She comes from a wealthy family, has the perfect boyfriend, and plans to spend the summer in Europe. However, nothing is ever what it seems. It has been thirteen years since her mother's unexpected death, and the pain she still feels is something she keeps hidden beneath the surface.

But for the second time in her life, everything's about to change.

After discovering her roommate and boyfriend having an affair, she's forced to spend the summer at home. Only she won't be alone. Recent events have caused an increase in security, and her personal detail is nothing like she expected.

At twenty-five, Roman Hayes is one of the youngest in his field. His only focus is his assignment. But when a moment of weakness between him and Julia lead to several more, they are both left to question what is happening between them. Julia soon learns Roman may just hold the answers to the very questions she's spent her entire life asking. But when all is revealed will she be able to handle the truth? More importantly, can she find it in her heart to still love the one person she thought she knew?




​


---
---
Now available at the following retailers:
Free on Kindle Unlimited
---
Moment of Weakness- Book Trailer
---
Moment of Weakness Teasers